WOMB is a stereoscopic dance film that offers an augmented artistic experience thanks to high-definition 3D technology. The film develops an innovative form of spatial narrative that combines stereoscopic images, choreography, visual arts and music.
The action in WOMB takes place in a space-time continuum. The film is designed like an existential tracking shot, an abstract analogy of life. Thanks to stereoscopy, the film relies on depth of space and the volume of bodies to trigger a contemplative emotion.
The spectacular stage set, designed by visual artist Sylvie Fleury, is made up of a series of backdrops arranged in a false perspective, which look like an abstract lounge or a grotto. This combines beautifully with the hybrid costumes of Belgian stylist Jean-Paul Lespagnard and the atmospheric music of Young Gods leader Franz Treichler. WOMB is an exclusively musical film with 3 dancers performing : Gilles Jobin, Susana Panadés Diaz and Martin Roehrich.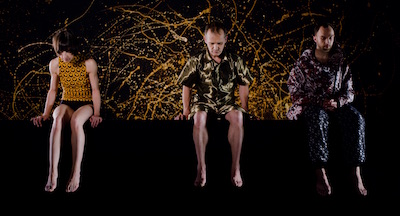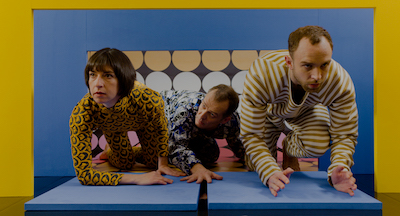 For more detailed information and to receive the dossier of production and to visualize some screen tests : admin@gillesjobin.com